Snowshoeing&Sleep on Lake Como Mountains
+39 3475102227 o +39 3336906121
Piazza IV Novembre, 1, 23832 Crandola Valsassina LC, Italia
From 07/01/2020 to 29/03/2020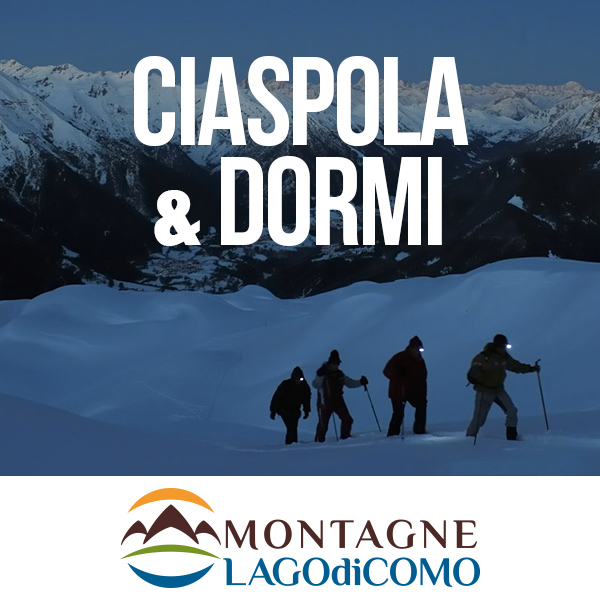 Description
Do you want to try snowshoeing and discover the Lake Como Mountains,
accompanied in security by an expert alpine guide?
In occasion of snowshoeing, you can pass the weekend in one of Lake Como Mountains' structures, taking advantage by the special offer Snowshoeing&Sleep:
Attention: You can book your excurtion untill seven days before the scheduled date.
BOOKING
Prenota qui la tua escursione con le ciaspole alla scoperta delle Montagne del Lago di Como.
Summary
Event
​
Snowshoeing&Sleep on Lake Como Mountains
Location
​
Montagne del Lago di Como

,

Montagne del Lago di Como

,

Montagne del Lago di Como

,

Italia

-

23832
Starting on
Ending on
Description
o you want to try snowshoeing and discover the Lake Como Mountains, accompanied in security by an expert alpine guide? We propose you the SNOWSHOENIG PROGRAM 2020 on Lake Como Mountains, accompanied by Mountain Guide of Lario and Grigne. In occasion of snowshoeing, you can pass the weekend in one of Lake Como Mountains' structures, taking advantage by the special offer Snowshoeing&Sleep: Snowshoeing & Sleep at Ristorante Albergo Da Gigi Snowshoeing & Sleep at Albergo Esposito Snowshoeing & Sleep at Albergo Maggio Snowshoeing & Sleep at Albergo Sassi Rossi Attention: You can book your excurtion untill seven days before the scheduled date. BOOKING [si-contact-form form='9']