Ancient Mines in Premana
Premana, LC, Italia
Description
The Ancient Mines of Varrone are situated in the head of the homonymous valley , in the south side.
The mines zone , in dialect of Premana named " él Ferèer " , covers a wide area from Foppagrande to the Lake of Inferno ; its are located also in proximity of Alpe Forno , that take this name thanks to the presence of one of the many melting furnace of the area.
The Valley is characterised by the presence of numerous galleries and tunnels , most crumbled , pathways , ashes of chalets and buildings destinated to the material manifacture. The mines belonged to influential families that was also owners of the melting furnaces , in fact the mines take usually its names from their owners ( for example the Arrigona or the Pina situated on the mountaing of Artino in Premana ).
The presence of siderite allowed to starts predominantly iron and steel activities , that were mostly flourishing from XII to the end of XVIII. With the first half of XIX century , during the Industrial Revolution , the national and international competitors , the introduction of coal coke and the use of the steam force determined the end of the iron metallurgy and the consequent abandonment of the mines. An extractive activity recovery occurs around 1870 but for a short time. In the fascist era , thanks to autarkic policy , the government resumes to make researches and tastings but without the restoration of the activity. But during XX century news activities were coming in the valley : revitalizing metallurgical sector with naileries and factories ; the production of cutting articles spreads in Premana.
Thanks to Premana Ethnographic Museum for the informations. In this museum there is a Hall of Iron , that is a room dedicated to the story of the iron manifacture in the valley.
Photos from the sites resegoneonline.it and Wiki
Summary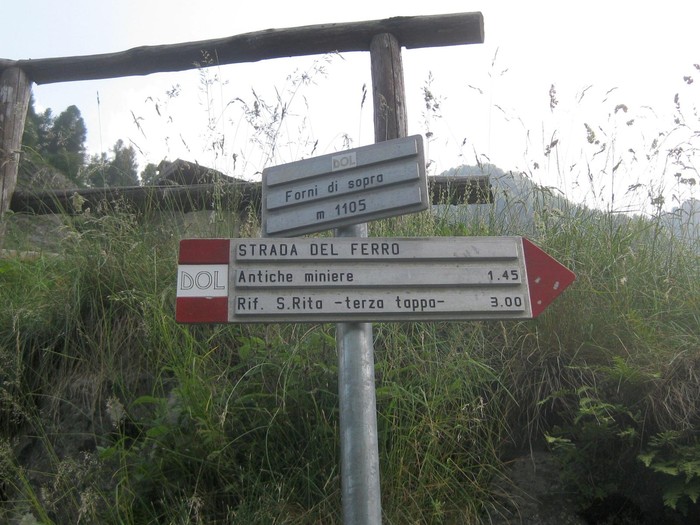 Article Name
Description
The Ancient Mines of Varrone are situated in the head of the homonymous valley, in the south side.
Author
Montagne del Lago di Como
Publisher Name
Montagne del Lago di Como
Publisher Logo
Next events
There are no scheduled events